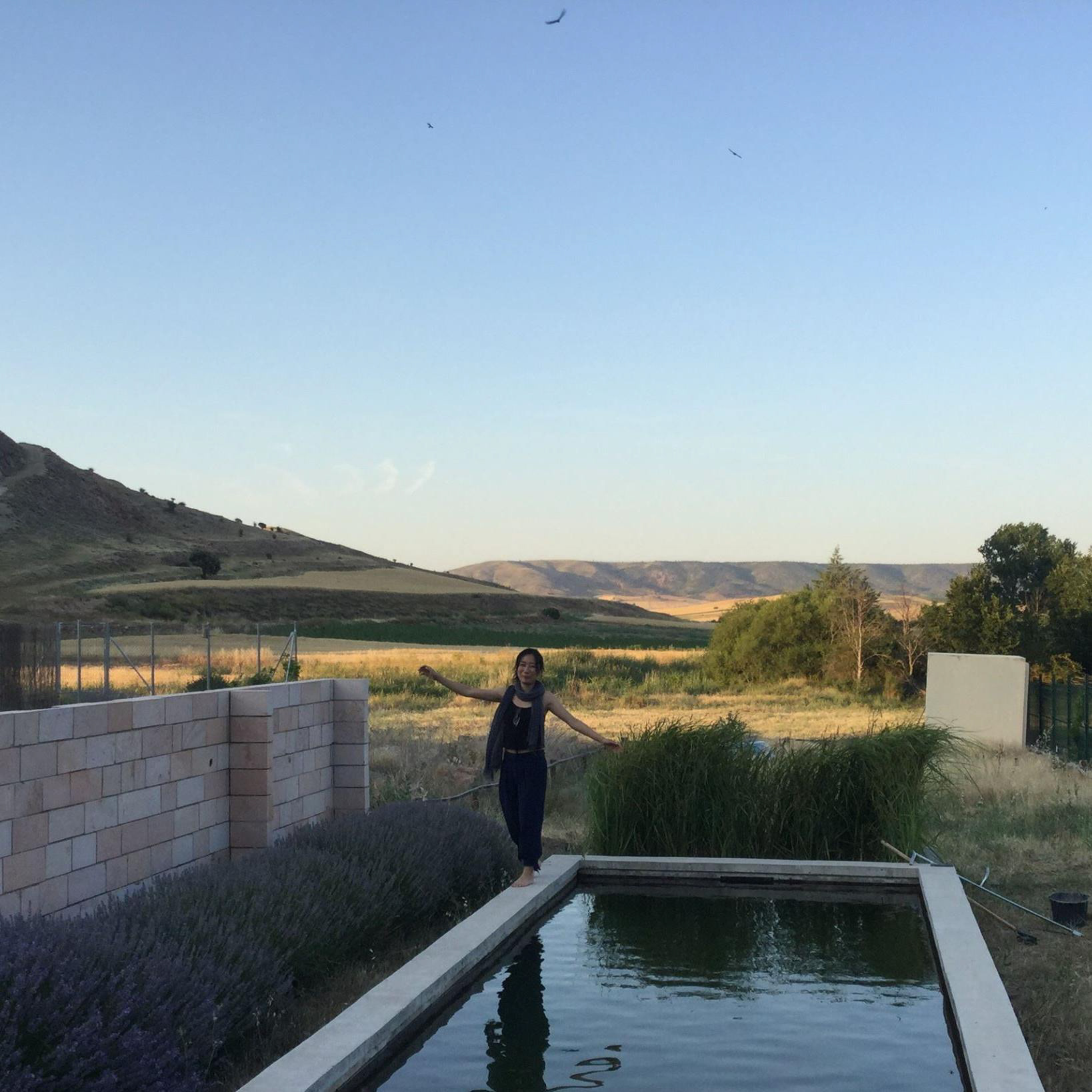 I am a moving image designer with 2D and 3D design skills. After studying contemporary jewellery and gemmology in Tokyo, I moved to the Netherlands and UK to broaden my creative experience.
I have an eye for detail, skills and the knowledge of working with various materials . These skills contributed to my ability in crafting moving image works and differentiating me from others. 
My work starts with listening. Listening to people's voice and stories as a qualitative research method for collecting information. And share the research with other people, by making films.
I have a fundamental interest in relationship between the artificial or human beings and nature. Through my works what I would like to communicate is: questioning what people think they already know, or breaking people's preconception and prejudices. Drawing audiences attention to subjects which are less visible in our society.
Contact: kumioda.design@gmail.com
School of Communication Graduate Exhibition
, Royal College of Art, 29 June-7 July 2019
Late Light,
King's College London/Anatomy Museum, London, 20 May 2019
Work in Progress Show
, Royal College of Art, London, 11-17 February 2019 
If a Tree Falls in the Forest
, Grizedale Forest Visitor's Centre Project Space, Lake District, 12 October–4 November 2018
Dutch Design Week,
The way we think. Peace & Justice, The Hague
, Eindhoven, 20-28 October 2018
Native Instincts - First Edition
, Maxilla Social Club, London,  27th of September 2018
Sónar,
Sonar360º by MEDIAPRO,
Barcelona, 13-16 June 2018
EXPLODED STORIES,
Gareden House, Royal College of Art, London, 15-19 May 2018
XPLD, RCA Exploded Screen X Block 9
, The Silver Building, London, 07-09 DEC 2017
Out of my own experience -Johannes Goedaert wondrous insect world-, 
Zeeuws Museum, the Netherlands, 2016-2017
In need of..., 
Design Academy Eindhoven, the Netherlands, October 2016
Visualizing peace and justice, 
Museon, Den Haag, the Netherlands, 23-25 September 2016
EMBEDDED
, TUCHTHUIS & THEATERCAFE, Eindhoven, 24-25 June 2015
Istanbul Design Biennial,
 Antrepot, Istanbul, Turkey, 2014
Under the influence, 
OM Spaces Amsterdam, the Netherlands, 2014 
Cure and care - quality of life, 
Taiwan Design Museum, Taiwan, 2014
Krasny 3rd Jewelry Exhibition
, Dōjunkai Gallery, Tokyo, 5-10 November 2008
Krasny 2nd Jewelry Exhibition
, Gallery ES, Tokyo, 5-10 December 2006
Brain Awards 2014
, Nominatee, the Netherlands
The Future Creator Award, WGSN, Hong Kong city award 2017
, 1st prize